► Chapter One: Biological Information
► Chapter Two: Hognose Snakes as Pets
► Chapter Three: Purchasing and Selecting a Healthy Breed
► Chapter Four: Habitat Requirements for Hognose Snakes
► Chapter Five: Nutrition and Feeding
► Chapter Six: Maintenance for Hognose Snakes
► Chapter Seven: Dealing and Handling Your Hognose Snakes
► Chapter Eight: Breeding Your Hognose Snakes
► Chapter Nine: Common Diseases and Treatments for Hognose Snakes
► Chapter Ten: Care Sheet and Summary
Chapter Three: Purchasing and Selecting a Healthy Breed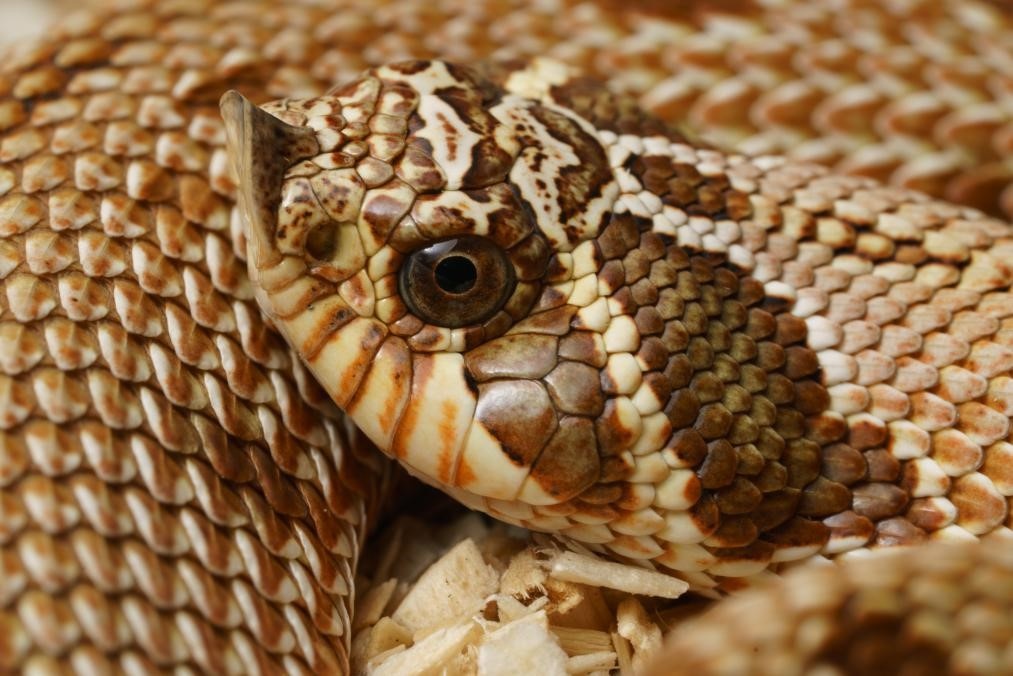 After being able to know how a Hognose snake behaves as a pet as well as its need in terms of food, housing, licensing, etc., it's now time for you to be able to choose a healthy breed. If you really think that this specie is an ideal pet for you, you must be able to select and purchase a healthy Hognose snake from a highly-regarded and trustworthy breeder legally.
In this chapter, we'll give some criteria you should consider in choosing a Hognose snake as well as the points you should be mindful about in order to determine whether the breeder you are dealing with is reputable or not. Links on where you can purchase a Hognose snake online will be provided at the latter part of this chapter. Being able to purchase a healthy breed is the first step towards a happy life with your pet.
Where to Purchase an Hognose Snake Breed
This section will discuss the different places where you can purchase your own Hognose snake along with its pros and cons as well as some tips on how to avoid bad or illegal snake breeders.
Reptile Shops
It is highly advisable that you purchase a Hognose snake on the nearest reptile shop in your place. Even the novice and expert snake keepers, veterinarians, and reptile enthusiast recommend it.
Pros
The best thing about buying on reptile shops is that you'll be able to ask questions about your chosen breed to the staff attending to your needs as they are experts with species of various breeds. In here, you can find various types of snakes even those that are not available on your local pet stores which give you more option.
Cons
The price is usually fix and you cannot negotiate with it which can be a problem for those who already budget their money for a specific amount
Private Breeders
Private breeders are the ones who are raising and taking care of Hognose snakes first-hand. Their character may mirror the kind of snakes they breed. For example if they look responsible enough, it means that the snakes in his custody are being well taken care of.
Pros
The prices are negotiable. This is recommended for those who want to be practical about price. Another good thing about purchasing from private breeders is that you can ask for tips on how to take care of your pet as they are the ones who personally know their characteristics. If the breeder asks information about yourself it means that he is making sure that the snake you have chosen will be at the right hands at it also means that he is a trustworthy breeder.
Cons
Finding a reputable private breeder can be tricky. Sometimes they may seem of high repute but the truth is they aren't really taking care of the snakes well so you must be very careful.
Reptile Shows
Reptile shows are events being held for all the reptile enthusiasts. This is something you might enjoy.
Pros
The price of snakes here are a lot cheaper than any pet shops or private breeders. In here, you'll be able to meet snake owners and you can actually ask them to whom, of all the breeders found in the show, should you buy because definitely they are a patron on this kind of event.
Cons
Reptile shows aren't an annual thing and might not be available at you are at the very moment. This might be a problem if you badly want to own a pet snake immediately.
Rescue Centers
If you want a pet snake but would like to skip the part of raising them for a long time, you are a season keeper. If that's the case, you might want to try having a snake from rescue centers. There are lots of pets being abandoned and rescue centers are the ones giving them shelter until their new owner comes.
Pros
You may get species here for free or for a minimal amount only. All you have to do is to prove that you are responsible enough in taking care of them. If you acquire a snake from here, you are actually saving their lives and giving them a fresh start and a new hope.
Cons
The availability of the different species of Hognose snakes might be limited and you may not have many options to choose from or you may have no options at all.
How to Spot a Good Snake Breeder
After gaining knowledge on where you can buy a Hognose snake, it's now time to determine who to buy it from. Being able to transact with a breeder who's caring, reputable, and responsible is something you should make sure of. To give you an idea on what should a reputable breeder be. Here are the following pointers you should need to look at in order to choose a reputable snake breeder:
They should be knowledgeable enough about the breed/ specie of snake they are raising. They must be able to provide you information on how this breed behave and how it should properly be taken care of
Their main reason for breeding a snake should not be because of the money or business and not because it is their hobby but for the primary purpose of keeping it healthy.
They should be able to guide you on how to set up the enclosure properly, where you should put it, and what level of humidity/ temperature does the snake need for its habitat.
They should be able to provide you other information that isn't typical. They should know more than a pet store clerk. If they only provide you with details that are general, there's a big chance that they aren't really pet enthusiasts.
Reputable breeders should be able to build a good relationship with their potential/ existing buyers as they are like handing you their pet as well knowing that they are the ones who have taken care of them in the first place. You may ask from their previous buyers referrals in order for you to know more about this breeder you are dealing with and if they can be trusted.
If the breeder loves and keeps on telling stories and information about the animals they are breeding, it means that they really do love pets. Whenever you ask them questions, they should look happily answer all your inquiries. If from the start they are starting to ignore you, there's a big chance that they will also be as unresponsive as they are after you have spent your money or when the sale has been done.
Good Breeders have lots of patience especially to those who keep on asking questions. They have the initiative to share what they know without getting frustrated or angry with them.
They should ask questions about you as they are making sure that you are responsible enough to handle whichever pet you have chosen. This is actually a good sign that the breeder care about pets.
Want to read the entire thing?