► Chapter One: Facts about Tabby Cats
► Chapter Two: Buying Guide for Tabby Cats
► Chapter Three: How Can I Own a Tabby?
► Chapter Four: Turf for Your Tabby Cats
► Chapter Five: Requirements for Tabby Kittens
►
Chapter Six: Tabby Coat Mutations
►
Chapter Seven: Health and Nutrition
Chapter Two: Buying Guide for Tabby Cats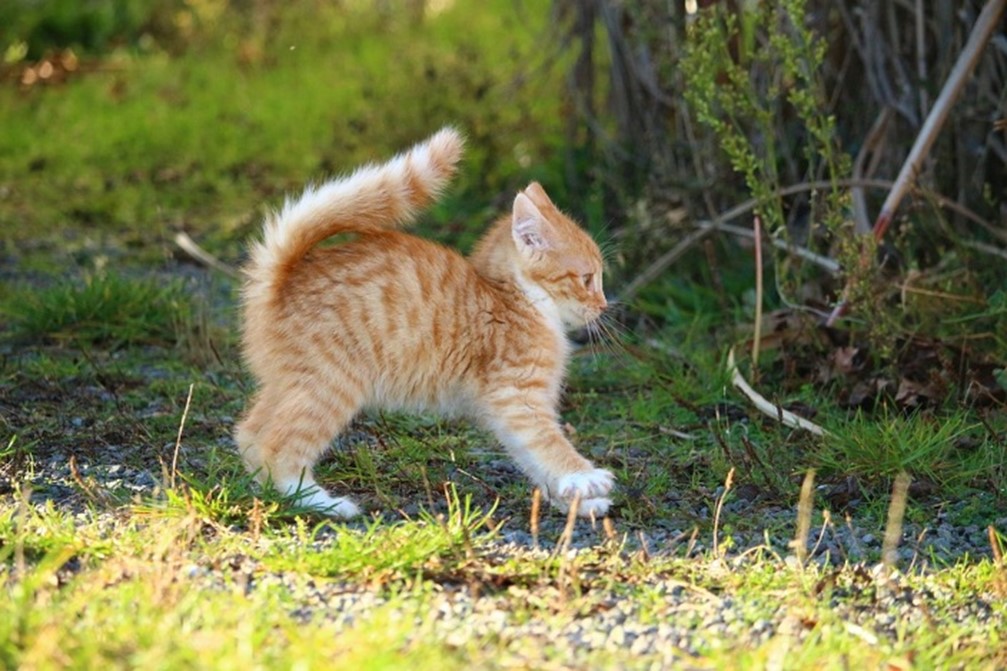 Now that we've talked about how unique tabby cats really are, you might be wondering how much they cost. The best tip I can give you on how to get a tabby kitten or cat for less is to opt for shelters. You can also ask from your friends who may have a pregnant cat because most likely in a litter, there will be a tabby cat since it's the most widespread fur pattern, this is also true for animal shelters. In addition to that, if you acquire one from a shelter, you don't just get to save money, you also get to save a life.
Here are some guidelines when it comes to the price range of a tabby cat:
For captive – bred tabby cats: they can cost around $100 or less
Purebred tabby cats: it can cost around $700 to $1,500
Designer tabby breeds (like Bengal cats): these exotic felines can have a purchase price of $2,000 or more.
One of the reasons why tabby cats are great to keep as pets especially for first – time cat keepers is that they don't really have any specific health issues, although this will depend on where you acquire the kitten or how the tabby was raised.
Unlike the genetic albino cats, the tabby pattern doesn't carry any genetic heritage that's linked to a specific disease or other health kind of health issues. The health condition of a tabby cat and its susceptibility to common diseases or disorders will highly depend on the breed itself, its upbringing, environment, and diet. Whether your pet tabby will thrive and be healthy is totally up to the keeper, to you.
Famous Tabby Cats around the World
Just because tabby cats are common, it doesn't mean that they're not in any way special. As a matter of fact, there are lots of tabby cats that have left their mark in history. Below are some of the most famous tabby cats around the world.
Freya
Freya is the pet of UK's former Chancellor of Exchequer, George Osborne. The tabby cat Freya made it into the news many times over the past few years because she's quite known for her disappearing acts. She also loves bullying Osborne's other pet, a dog, to the extent that she was banned from Downing Street. Freya was sent to live in the isolated Kent countryside. Feisty freya!
Think Think and Ah Tsai
Think Think and Ah Tsai are two pet tabby cats owned by Tsai Ing – wen, Taiwan's president. We can probably say that they are the "First Cats." Think Think is a female tabby with a grey coat. Prior to being given as a gift to President Tsai Ing – Wen, she was actually a rescue. Ah Tsai, on the other hand, is a male tabby cat with a ginger coat. He was also given as a gift to the President by a friend during the presidential campaign. Both of these tabby cats have appeared numerous times in the news and social media.
Garfield
Speaking of famous, this list wouldn't be complete without mentioning the most famous tabby of them all – Garfield! He's an adorable cat who's self – centered, and one of the well – known movie cartoon characters of all time.
Oscar and Miko
Now we go to the Queen – the band, not the Queen, queen. I'm talking about Queen's lead vocalist, Freddy Mercury. He has lots of cats, and two of them are tabby cats. Both of them were actually rescued along with many others, which is most probably given to him as gifts, or also rescued from shelters.
David Bowie's Tabby Cats
It seems like famous rockers have a soft – heart for tabby cats. Another famous musician, David Bowie, not only has cats but also wrote songs about the feline breed. He even attended a photo shoot of an Abyssinian tabby cat!
Toby
Betty White, famous actress and comedienne in Hollywood, once had an orange colored tabby cat named Toby. According to her, Toby helped her developed a love for animals in general. White is also a well – known animal activist with over 40 years of humanitarian work done for different organizations that's fighting for animal rights and welfare.
Mark Twain's Tabby Cats
Another famous historical figure whose love for tabby kitties did not go unnoticed is none other than Mark Twain. According to various sources, Twain not only surrounded himself with kitties, he also had a tabby pet that was quite special to him. Rumor has it that he's played pool with a his tabby cat.
Heathcliff
Heathcliff, just like Garfield, is an orange tabby cat. He's a famous fiction character that didn't just gained worldwide popularity through his own comic strip, but also through the two animated TV series produced in the 1980s. Heathcliff also starred on a theater movie. Due to the cat's striking looks, hilarious pranks and mischief, he gained a huge fan base back in the days.
Want to read the entire thing?