► Chapter One: History and Basic Characteristics
► Chapter Two: Owning Whippets
► Chapter Three: Purchasing a Whippet Dog
► Chapter Four: A Sustainable Home for Our Furry Friend
► Chapter Five: Feeding and Nutritional Guide for Your Whippets
► Chapter Six: Grooming 101
► Chapter Seven: Whippets as Show Dogs
► Chapter Eight: Breeding Your Whippet
► Chapter Nine: Basic Health Hacks for Your Whippets
Chapter Three: Purchasing a Whippet Dog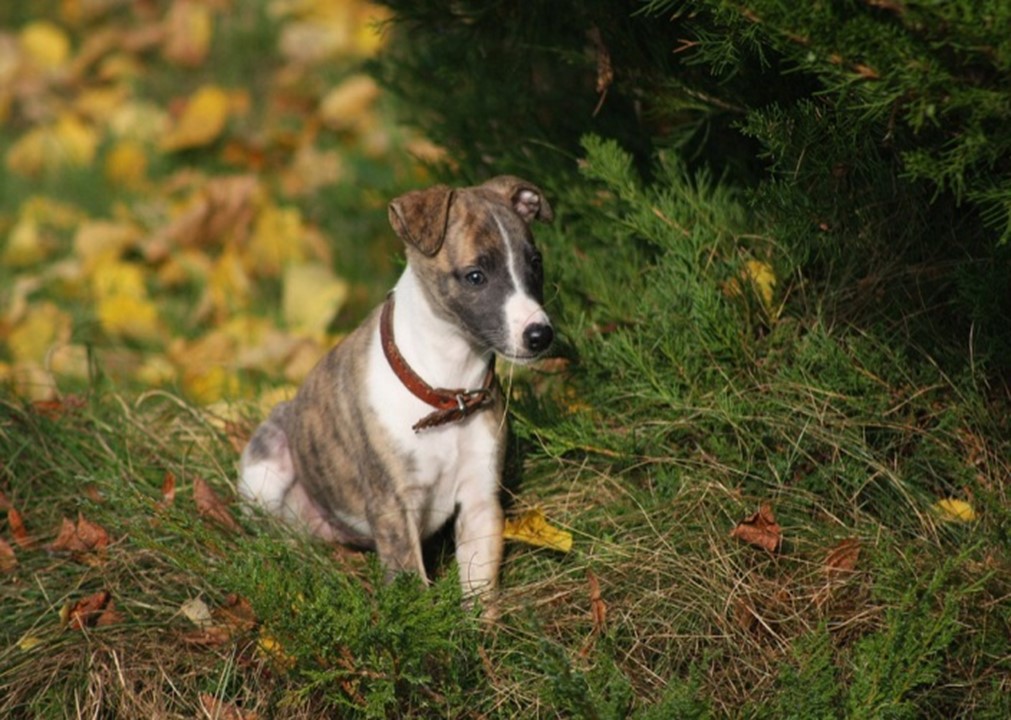 In this portion, we will talk about where to buy your Whippet and how to spot a great reputable breeder. Also, we will have some tips and techniques to help you figure out what kind of Whippet you need. There are many things for you to consider in finding the best possible place for you buy your Whippet.  A healthy breed will create a happy pet in the future. There are tell-tale signs for you to know if the breeder is untrustworthy or not.
What Kind of Whippet Do I Want?
You have now decided to buy a Whippet, now there comes an even bigger decision: What kind of whippet do I want? You may want a higher-needs puppy or even an adult, but, you need to assure that your Whippet is in the right hands and you can commit into taking care of it fully.
Buying a Puppy
Most people opt for this choice because of they want to raise the pet on their own from the start. If you can commit fully and like to run around and train your puppy Whippet, you can choose this option. However, you should be reminded that a puppy whippet requires more work as they get very playful especially with cats.
Buying an Adult
Buying an adult dog is another choice for you.  Adult Whippets which are housebroken, crate-trained, socialized, and leased trained are the popular choice for people who have no time to fully take care and train their Whippets.
Many owners would take care of puppy whippets until the age of 2, but then decide that the pet is not for them, of if the Whippet is not turning to be a show quality dog, but rather a house companion.
Many owners prefer this choice because these kinds of dogs are already housebroken, and they might not be easily available again. However, some of these dogs are rehomed due to behavioural problems. You need to connect with the breeder to know the real characteristics of the dog that you will be purchasing. Some breeders might even get back the dog that they have sold especially if they have seen that their dog has some sort of problems. Adult whippets easily trust their new owners, especially those who care, love, and give food for them.
Rescued Dog
The WRAP (Whippet Rescue and Placement) is the US national rescue organization especially for Whippets. They are an independent rescue group, but most volunteers are also from the American Whippet Club. Aside from WRAP, there are other organizations and people who rescue and foster dogs until they have new homes.
Adult Whippets who lost their home but not their fault, sometimes due to their family emergencies, job transfers, old owners, and etc. are some of the adult whippets who are in foster care. There are counsellors who will talk to you about adopting your own adult whippet and what kind of shelter it needs. You need to have an open heart and mind to take care of an adult whippet that has lost its home. However, whippets will repay you with utmost love and affection it can give. You just need to pay small adoption fee but is just a small cost than a puppy.
Race-bred, Show-bred, Lure Coursing-bred, or a combination?
There are many reasons why a breeder would want to breed a Whippet; some might breed it for show, race, lure, or even a combination of all of these. You need to find a dog that will fit your dog's personality, as you will spend a lot of time with it. A good breeder would even tell you the characteristics of the dog that would fit for your own personality.
The Responsible Whippet Breeder
Responsible breeders both produce puppies for competitiveness and companionship. You can know if the breeder is serious if s/he is breeding for talent, speed, or quality. You may need to be a part of a Whippet community to know how to spot a great breed. Other than that, great breeders always test their pet's health. They test the parents for any diseases that may affect the eyes or even its heart.
You may want to visit the breeder to see if the Whippet is in good health and great weight, housed properly, outgoing, socialized, and friendly.
You can see how the breeder has trained his/her litters through its reaction with other puppies. Although they are many, cages should not have foul odors or even dirty. You may also want to meet the parents to get to know the background and history of the dog that you will buy.
In turn, your breeder will need to ask lot of questions from you, to know if you will be a responsible dog owner in the future and if their puppy will get a happy home. You should answer the questions honestly and don't be offended with the questions s/he might ask. The questions asked by the breeder will be the test of your loyalty and personality for the pet. In this portion, you can also ask the breeder essential questions and in turn, they might give recommendations such as training, housing, and feeding your own puppy. You might also be asked of the area around your house in which the puppy may need to run to.
Twelve Points You Need To Remember In Finding a Great Breeder
There are points for you to consider into finding a great breeder to purchase your puppy from. It is your responsibility to find and search for the best breeder in your town. You may need to find the breed standard, color, size, traits, and etc. about the breed to fully understand what you are looking for.
Here are the guidelines for you to consider into finding a quality breeder, if your breeder doesn't pass these qualifications, find another one:
Provides you with a checklist about the adult dogs or the puppies before selling them. They will give you the health problems faced by the dogs and the checks done to fix the problems.
Have a lifetime 'return' policy. Great breeders will do everything they can to help their Whippets find a great home. If you can't provide for care anymore, your breeder may help you find another home for your Whippet.
Great breeders may want an application form from you. Whippets are mainly bred for companionship and competitiveness. Breeders have spent a lot of time for their dogs just to give it to anyone. They want their puppies to have a healthy and happy home.
Want to read the entire thing?